Take a Leadership Snapshot: Fast Data to Select or Develop First-Line Leaders
in WEBINAR
On-demand Webinar: Learn how to get fast and objective data to help you select on develop frontline leaders with DDI's Leadership Snapshot test.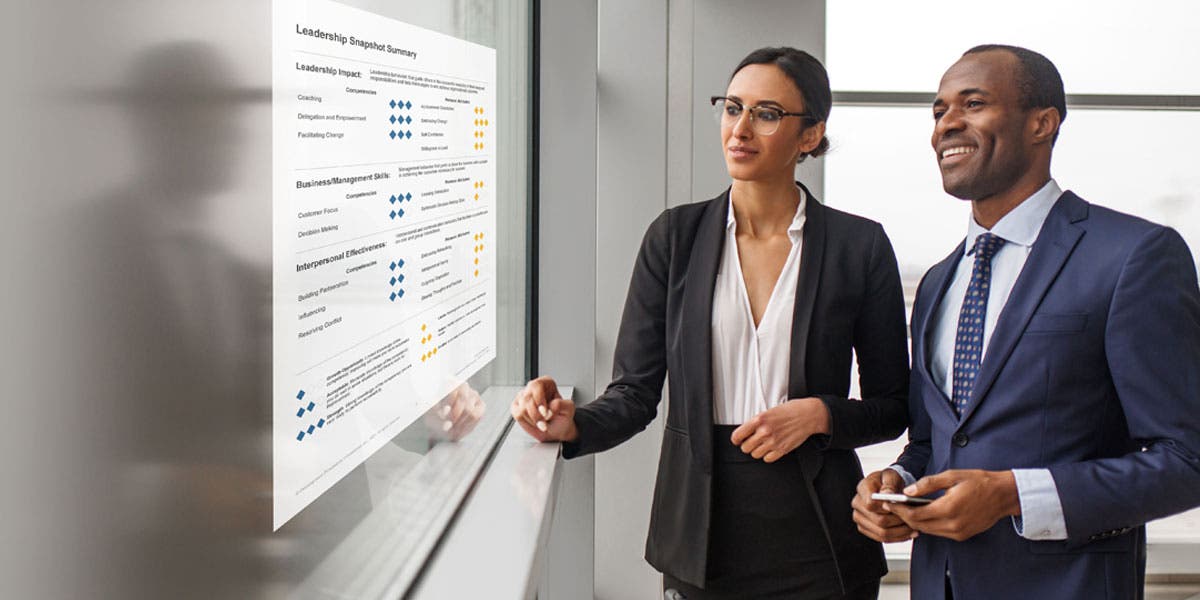 Need a quick yet accurate way to get data on emerging or first-level leaders? A leadership test can provide fast, objective data to help you select or develop frontline leaders.
DDI's Leadership SnapshotSM test gives you data on two angles essential for high-performing leaders at the frontline: personality and judgement on leadership competencies. The results can quickly identify needs for individual or group development plans. Or you can use as an additional data point to hire or promote first-level leaders.
Join us for a demo to see how Leadership SnapshotSM can give you the new look at your leaders. We'll explore:
What makes this leadership test unique than other DDI assessment tools.
How Leadership Snapshot works and what it measures.
Ways to use the data for selection or development decisions.
---