Level Up with DDI's MultiLevel Subscription
Develop Leaders at All Levels
A DDI leadership development MultiLevel subscription gives you everything included in our Foundation subscription plus high-impact, business-focused content and tools designed for mid-level leaders.
Leaders at different levels have different responsibilities. Your middle managers drive strategy, focusing on bottom-line results. Your frontline leaders need to engage employees, motivating performance. These differences can make it difficult to align towards the same goals.
With a MultiLevel subscription, leaders at all levels are anchored on a consistent set of leadership principles and skills. The result? A common leadership language that drives your ideal company culture.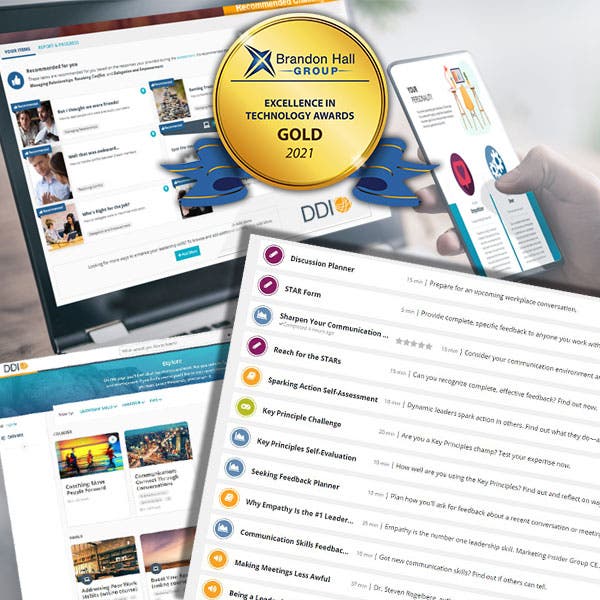 Award-Winning Content Portfolio
Whether they're emerging leaders or middle managers, DDI's MultiLevel subscription gives you access to an award-winning portfolio of content to develop leaders at all levels. You can build skills in coaching, emotional intelligence, inclusion, influencing, leading teams, and so much more.
Get everything included in the Foundation subscription, plus content uniquely designed for middle managers:
Business-focused courses help address complex challenges like accelerating change, translating strategy into results, and leading in a digital era.
Powerful insights through self-assessments and high-impact discussions to drive focus and action while creating a safe space for self-awareness and reflection with peers.
Microcourses provide on-demand learning—in 10 minutes or less!—on key topics like purposeful networking, strategic thinking, and working with multicultural teams.
And with multiple formats available, you'll have the flexibility to design live, on-demand, or blended experiences.
With You Every Step of the Way
We're invested in your success. Besides access to development content, you'll have our Strategic Learning Team as key partners. We'll work alongside you to guide your learning journeys and help you achieve your goals.
You can lean on your dedicated DDI team to help you:
Establish and measure lead and lag goals.
Design deeply engaging leadership development experiences.
Create an implementation plan with key stakeholders.
Build engagement by ensuring a strong kickoff.
Plan future and ongoing development.
Anchor on Business Strategy and Competencies
Your leadership development strategy must be tied to your business strategy. That's why a MultiLevel subscription comes with our full library of business drivers and competencies.
Our library can help you align your leadership programs to what's most critical to your business. Plus, this alignment will prepare your leaders with the most relevant skills for success. You'll also get development guides to help leaders understand how to grow and master their skills.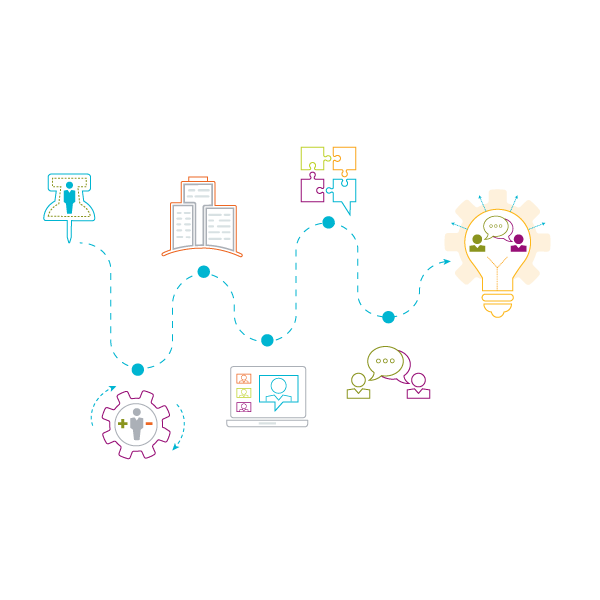 Full Flexibility with a Enterprise MultiLevel Subscription
Looking to create your own customized program with DDI content? Need to develop a large group of leaders across multiple levels, functions, or regions?
An Enterprise MultiLevel subscription is your best choice for customization. It gives you the creative freedom to tailor your MultilLevel content and reach more leaders across your organization.