Build an Inspiring Organizational Culture
Life Is Too Short for Bad Organizational Culture
We spend a third of our adult lives at work. So it's no surprise that organizational culture matters deeply.
The challenge? Culture is delicate. It's hard to build, and easy to destroy. It takes a shared commitment from leaders at every level to shape and maintain it. And they have to do it every day.
And that's where DDI can help. From top to bottom, we can help align your leaders and build the skills that will build an inspiring culture where people want to work, innovate, and build their careers.
of our adult lives are spent at work.
BuiltIn.com
47%
of active job seekers cite company culture as their driving reason to look for work.
BuiltIn.com
94%
of executives believe a distinct workplace culture is important to business success.
BuiltIn.com
Culture Starts at the Top
When your executives don't set the right tone for the company culture you want, you've already lost the game. Before you can make any cultural changes, your C-suite and senior leaders need to be aligned on their goals. But what's even tougher? Getting them to live the values and behaviors they commit to.
That's because many executives are unaware of how their personal habits, tendencies, and actions affect the entire company culture. For that reason, we make self-insight a big part of our executive team solutions. We also help the team build alignment, set vision, develop as a team, and hold each other accountable. At the senior level, you can't afford any weak links.
Success at Progressive is not only about 'what' gets done, but as importantly 'how' we do it. That starts with leadership.
— Tricia Griffith, CEO, Progressive
A Foundation for Success
If you asked leaders in your organization today what good leadership looks like, would they give a consistent answer?
Employees often report wildly different experiences of company culture depending on their manager. It's even more common in companies that have gone through mergers, or have grown quickly. But culture depends on consistency across your leaders.
We can help you create a common leadership language anchored on the most critical skills. With a strong foundation in place, every leader knows what's expected of them. Plus, they expect it of each other. The end result? A high performance culture.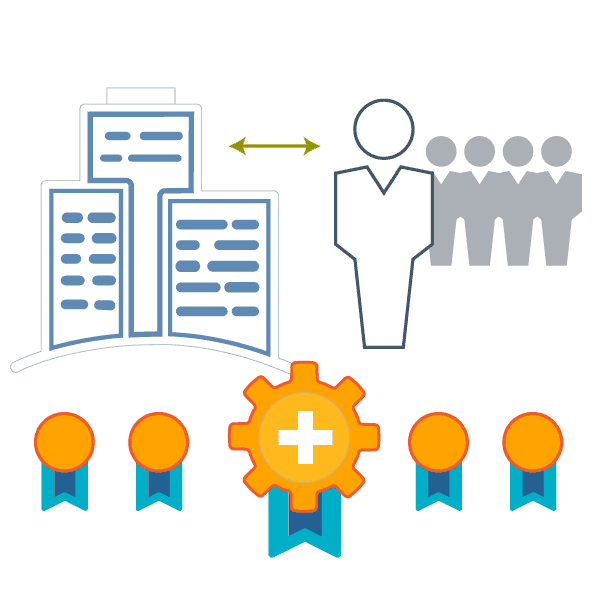 When they [global offices] started hearing about our program, they asked, when can we do this? How do we get the DDI materials? How do we get certified?
— Brad Grider, Director, Global Labor and Non-Governmental Organizational Relations and Global Learning
Not Just Lip Service
It's one thing to talk about the culture you want. You can even re-design your offices, or create inspiring new values. But it's all lip service until you operationalize it.
The best place to start? Build a picture of success. For every role, you can build in the specific requirements that will drive success in your culture. These success profiles form the foundation of your decisions for hiring, promotion, and development. And once you build that success into your structure? That's when your culture really starts to come alive.