Have you ever interviewed for a job and experienced such poor communication or lack of empathy that it turned you off from the company altogether? Or maybe they ghosted you at the end of the process and never followed up with a decision. The sad reality is that most of us have had negative job-seeking experiences like these. When it comes to the recruitment process, creating a positive candidate experience should be top of mind for every recruiter and hiring team.
It's no secret that the current job market is extremely competitive. As such, compensation, benefits, and options for flexible work can greatly influence a potential employee. But what about the experience from application submission through communication of a decision? The candidate experience can also make or break a potential employee's decision to accept a job—and affect your company's reputation.
What Is the Candidate Experience?
The candidate experience begins when a job seeker is perusing the company's website to learn about the role and company culture. It includes:
The job application process
Interviews
Communication with HR, hiring teams, and hiring managers
Onboarding activities that occur prior to the start date
The talent acquisition team, which includes recruiters, HR professionals, hiring teams, and hiring managers, has significant influence over a candidate's first impressions of an organization. If a company wants to stand out, their whole talent acquisition team must be prepared to create a positive experience for job seekers from the very beginning.
Importance of Providing a Great Candidate Experience
When it comes to hiring, talent acquisition teams should be equipped with the skills to give each job candidate the best experience possible while interacting with the company, despite the outcome of their candidacy.
The candidate experience offers valuable clues for job seekers as they evaluate what it might be like to work in an organization, or with a particular person or group. Like any first impression, if you're not careful, someone may come up with the wrong conclusion. But the stakes are also larger than any one candidate's decision to accept a job offer.
The information and experiences that candidates gather are the company's talent brand. It's the story of what it's like to work in your organization. But it's told through the words and experiences of current, former, and potential employees.
A strong talent brand indicates that people like to work in your organization. They may publicly share their enthusiasm, contributing to a positive reputation that your organization is a good place to work.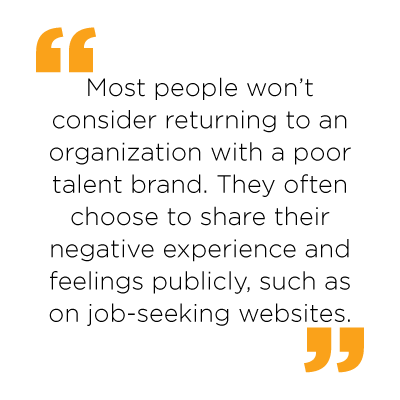 A weak or negative talent brand may indicate that your company is not known as a great place to work. Recall again your negative job-seeking experiences. There is a good chance you remember exactly which companies treated you poorly, and these experiences deterred you from seeking employment there in the future. And what about negative experiences with an organization that you actually worked for? Most people won't consider returning to an organization with a poor talent brand. They often choose to share their negative experience and feelings publicly, such as on job-seeking websites.
A strong talent brand is crucial for attracting top talent in the first place. And once you get candidates in the door, their experience throughout the job-seeking process can deeply impact your company's employer brand—for better or for worse.
What a Positive Candidate Experience Looks Like: 3 Essential Elements
Most job seekers use application tracking systems to apply for jobs at different companies. A lot could be said about the importance of an effective applicant tracking system and a website with a seamless user experience. But beyond the ease of completing an initial application, the job-seeking experience comes down to three essential things: communication, empathy, and engagement.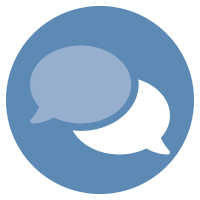 1. Communication
Talent acquisition teams can make the interview process less stressful for candidates by explaining the process ahead of time. To set expectations, tell potential candidates who they will talk to, when these conversations will happen, and the duration of each interview. You should also provide information about the format. For example, tell candidates ahead of time whether your company uses behavioral interviewing, virtual or in-person interviews, group panels, or skills assessments. Candidates deserve to know this in advance so they can prepare.
Offering to answer questions ahead of an interview can also ease pre-interview jitters. I always tell candidates that I can be reached through text message, email, or even a LinkedIn message.
Additionally, recruiters can play a role in preparing interviewers to communicate their best with candidates during the interview itself. I recommend friendly introductions to put the candidate at ease (explain who you are, what you do, and a bit about the work culture), preparing in advance to get comfortable with the questions you are asking, and being aware of unconscious bias that may try to creep in. Ultimately, I remind interviewers to be as "human" as possible.
As a recruiter, I reach out to every candidate after every interview to see how things went from their perspective. I also follow up with interviewers before the end of the day to get an answer on whether a potential candidate is moving on to the next step in the process. Sometimes decisions take longer than a few hours, but stretching these out over days or even weeks is excruciating for candidates.
After all, no one wants to be left in the dark after dedicating time, energy, and sometimes resources for an interview process. A timely answer demonstrates that your company treats employees with respect. If there is a delay in the decision, it's critical to keep communication lines open. Being approachable and transparent can be a valuable part of a talent brand.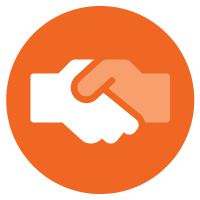 2. Empathy
Empathy is important, especially when sharing bad news with a candidate. When telling someone that they didn't get the job, put yourself in the shoes of the recipient. Try to sense how they react and provide feedback to help them understand the decision.
When I tell a candidate that we are not moving forward with an offer, I give them honest feedback about their strengths and weaknesses throughout the process, tailored specifically to that person. Treating them with respect and providing constructive feedback is a great way to build rapport, and potentially even help them prepare for the next opportunity with your company.
It's also important to remember that behind every resume is a person. Candidates are in the job market for so many reasons: new graduates, layoffs, a toxic work environment, establishing themselves in a new field, or rejoining the workforce after an employment gap. It is important for the hiring team to remember that any interview or assessment could leave a candidate feeling stressed out or dealing with imposter syndrome. Don't we all worry that we aren't good enough to make the cut? Empathy paired with timely communication can make for a positive experience, even when the candidate isn't chosen for the role.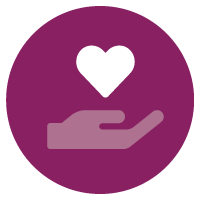 3. Engagement
The candidate experience does not end when a potential candidate accepts a position. In most cases, there is at least a two-week notice period or longer until they begin the new role. During this time, it's important to do everything you can to make sure they remain engaged.
Make a point of checking in a few times per week until their start date. You may be able to help answer questions about new hire paperwork, onboarding, and expectations for orientation and their first day.
I always encourage hiring managers to reach out to their new hires prior to their start date. Leaders should thank candidates for their participation during the interview process and express excitement for the new employee to join their team. These early communications can help demonstrate that new hires are already valued members of the team and contribute to a positive talent brand.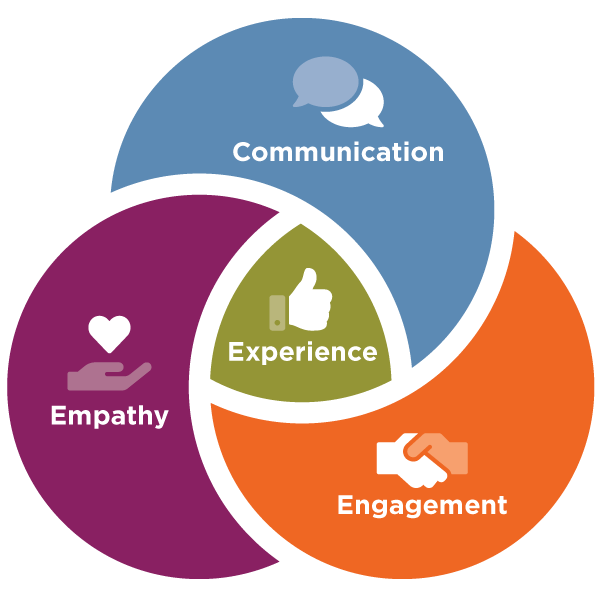 Hiring Teams Matter
Hiring has always been tricky. Then throw in a pandemic and remote/hybrid work settings and things get even more complicated! But there are many things recruiters and talent acquisition teams can do to make the hiring process easier for everyone involved. And these things can also greatly impact the job-seeking experience for the better.
It can make a world of difference when recruiters, talent acquisition teams, and hiring managers work as a team to create a positive hiring process and experience.
Learn about DDI's solutions for your hiring challenges.
Sabrina Mitchell is a recruiter at DDI. When she's not busy recruiting top talent, you can find her on a run, hanging with her dogs Piper and Mae, or watching the Pittsburgh Penguins.
Topics covered in this blog