We are here to help you transform your organisation and the lives of your leaders.
With a national presence and offices located in Sydney and Melbourne, the team at DDI Australia will help you make leadership human. Because leadership is a uniquely human journey. From first-time managers to C-suite executives, our commitment is to be by leaders' sides in every critical moment of leadership.
Tel: 1800 035 604
Email Us
Get Directions
Media Room
Leadership is a tough gig. Let us help.
These are the times when you need great leadership most. So how do you make it work? Backed by five decades of research and experience in the science of leadership we can support you in connecting your people strategies to your business priorities with:
Leadership development
Leadership assessment
Success profiling
Executive services
And much more.
Ready to make a difference? We would love to hear from you.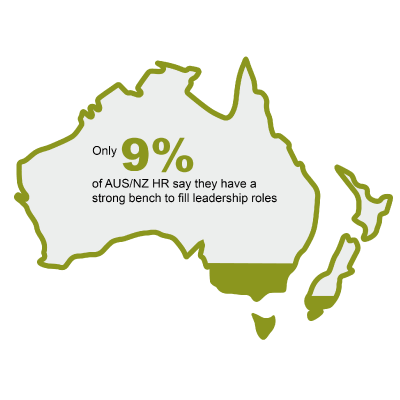 How is Leadership Stacking up in Australia and New Zealand?
Organisations in Australia and New Zealand are gearing up for an era of constant crisis, where if leaders want to succeed, they must also be ready to rapidly gain new skills and change.
In this special Global Leadership Forecast 2021 Australia and New Zealand Regional Report, uncover key trends and learn talent best practices backed by research to guide the future of leadership at your company.
Award-Winning Leadership Development Solutions
Recently named a top HR Service Provider and awarded gold for our leadership development subscription by HRD Australia, we have been recognised as a top provider in the learning and development landscape in Australia.
Explore all of our leadership development content and tools and see how you can easily design personalised blended learning experiences for all of your leaders.
Meet Our Local Team
Our DDI Australia team bring a unique intersection of expertise across people and culture, consulting and business leadership roles undertaken all over the world. This positions us to be able to deeply relate with and truly understand both Australian organisations and multinationals across a range of industries. Leveraging world-class research and cutting-edge, evidence-based methodologies, we are passionate about partnering with organisations to change mindsets and curate meaningful leadership experiences that not only drive business impact – but create better leaders and the communities they serve.