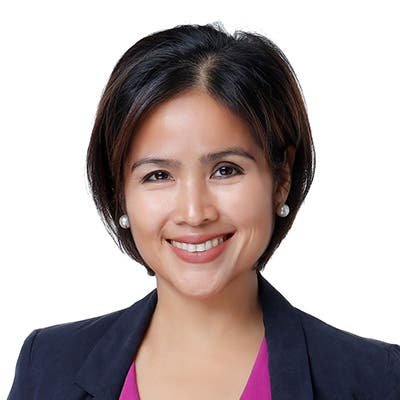 Irene Palattao
Executive Consultant – Philippines
Irene provides feedback and development coaching for senior leaders and has managed engagements for CEO succession and executive development. She has close to 15 years of experience working with executives and senior leaders, bringing insights borne from countless conversations around leadership challenges, success, and failures.
Irene also provides consultative advice to clients for organizational development and leadership acceleration. She is on top of designing solutions anchored on clients' and leaders' unique contexts and business imperatives.
A regional product manager, she also acts as an advisor for assessment and succession management initiatives and implements a wide range of diagnostic and development strategies for both local and global projects across different industries.
Irene has customized eligibility programs for the government sector, created coaching certification framework for large manufacturing companies and defined leadership and talent requirements for a number of large BPO and utility companies.